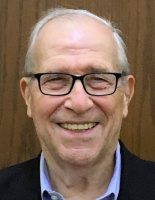 A disclosure. To those who ask me, after more than 60 years here, "Where did you go to school?" (for them that means high school), My high school was Brooklyn Tech, in New York. Despite that, I hope you will consider me a Clevelander.
I came here in June 1954, with an industrial engineering degree from Rensselaer Polytechnic Institute and an MS in Management from MIT's Sloan School.
Why Cleveland? I wanted a career in manufacturing. Most companies had multi-year management training programs that included location changes. But Lincoln Electric, in Cleveland, offered employment in one place only. We were then the nation's seventh largest city.

I left Lincoln in 1957, taught at Case, earned a PhD there in 1963 and left to teach at the Graduate School of Business at the University of Pittsburgh. I returned in 1966 to work on the federation of Case and Western Reserve to form CWRU, then served as Associate Director of the Cleveland Commission on Higher Education.

In 1971, after three years as VP of a computer software business, I joined the Computer Science faculty in the College of Business at Cleveland State University, I left CSU in 1976 to start a company that provided software, networking, and timesharing. We developed accounting and database systems for law firms, plus the Cleveland Foundation and the Cleveland Orchestra. All that ended in 1994.
My website work, which began in 1998, has generally been long term. My role, as with this, my primary website, has been webmaster (creator of pages), author and researcher, and also editor, working with others. The sites include Abba Hillel Silver, a memorial to Luboml - a vanished shtetl, Cleveland Jewish History, Council Gardens, the Aaron Garber Library, plus some commercial websites. My SEO (Search Engine Optimization) work helped websites rank high on searches.
For many years I was an internet activist for my Shaker Square neighborhood, creating websites for the Square, the Ludlow Community Association and the Larchmere Merchants. A 2016 proclamation from Mayor Frank Jackson recognized that service.
My Jewish webkeeping includes sites for Congregation Kol HaLev, the Jewish Reconstructionist movement, and Jewish Currents magazine.
It was a great pleasure to write the "From the Archive" column in the Cleveland Jewish News for a year, ending in October 2011.
In December 2017 I started a Facebook group now named Northeast Ohio Jewish History.
Welcome to these pages.

Arnie Berger